Auto Door

Implementation of digital display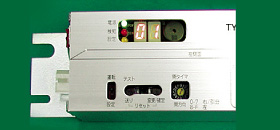 We have implemented a digital display that allows the user to view the operational settings and error status. The display shows detailed information about the problem should trouble occur; it can also inform us of when the door should be serviced (per open/close counter; two digit counter, one digit represents 10,000 counts).
The first expansion board application in the automatic door industry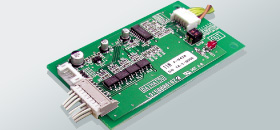 By affixing the interface card with a standard board consisting of sensor, half-open switch, and auxiliary light components, Panic Switch(PS), Ratchet Switch (RS), and Emergency Stop (ES) functions received considerable performance boosts. The expansion board is comprised of I/O and output boards.

30% Gain in Motor Performance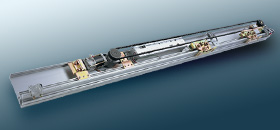 The innovation of a compact, high-efficiency brushless DC motor has increased the average speed of our one-sided sliding doors by 30% (when compared to the EDM18). Moreover, the door has 16 speed settings which can be adjusted to meet the user's needs; faster speed settings are suited for a normal walking pace, while slower settings accommodate the needs of senior citizens and the physically impaired.

Reduce processing time
After the installation of the base rail all remaining parts can be attached from the front. The caster can run beneath the motor's reduction gear allowing for the remaining devices to be installed with ease. The door's frame is adjustable to help improve stability.

Other Features
Implementation of a center hanger.
Reduced noise.
Doors only need to be taught once (at time of installation)
Kit sale is available.